Skip to Content
Expert El Paso Transmission Repairs
If you think of your transmission as the heart of your vehicle, perhaps you'll understand why it's so important to have your transmission regularly maintained. Similar to the human heart, the longer you prolong having it serviced, the more likely it is that you'll need it repaired, rebuilt or even replaced due to excessive damages. Whether your vehicle has a manual or automatic transmission, Advanced Auto Service Center provides expert transmission repairs for our El Paso customers.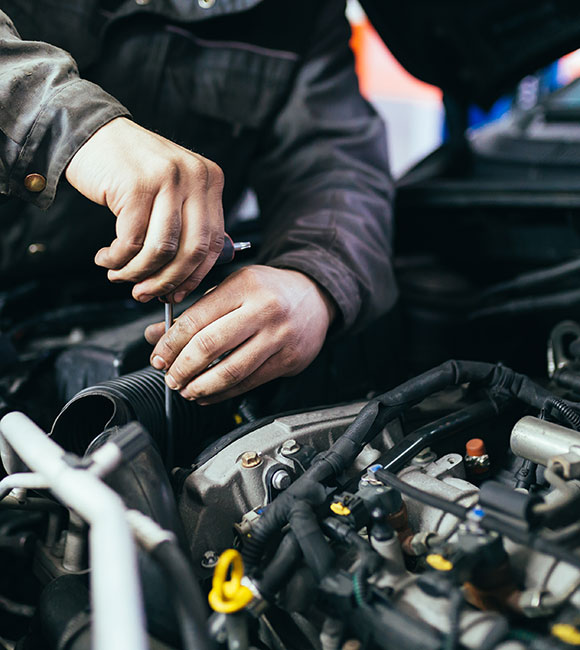 Signs You May Need a Transmission Repair
Your transmission is one of the most important components of your vehicle, but it will eventually need some repair work done. Here are a few signs that you may need a transmission repair sooner than later:
Issues Shifting Gears – If you ever experience a jerking sensation or any hesitation at all when attempting to shift gears, it's likely something's wrong with your transmission, as it's partially responsible for controlling your gears.
Grinding Noises – Grinding noises when shifting a manual transmission or a shaking sensation when shifting an automatic transmission are indicative of transmission trouble ahead. Additionally, be aware of whining and buzzing noises while your vehicle is in neutral.
Burning Smell – If your gears are overheating, you'll probably notice a burning smell caused by the excessive friction. A burning smell can also indicate you're leaking transmission fluid.
Leaking Transmission Fluid – Transmission fluid is usually a reddish color with a sweet smell. If you see pools of it in your driveway, you probably have a transmission fluid leak. Additionally, if you ever notice the fluid appears either dark and opaque, you probably need to have it checked.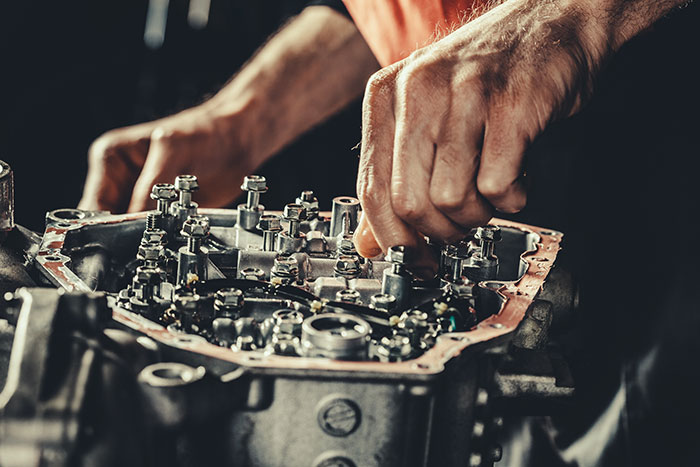 Request a Transmission Repair Estimate
Is it time you brought your vehicle in for a transmission repair in El Paso? Advanced Auto Service Center has built a reputation for providing honest auto repairs at competitive prices in our shop. Please contact us today to request a transmission repair estimate or to schedule an appointment for service. If your transmission's blown or needs flushed, we'll take a look at it for you and do our best to have your vehicle back up and running again as soon as possible.
Schedule Your Next Auto Service!